Who We Are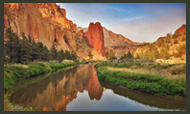 Located in the heart of the beautiful high desert in Central Oregon, we provide a warm, inviting home in a private, rustic setting with beautiful mountain views.
A relaxing, spacious place where individuals and families can have fun together doing things they enjoy. There is a feeling of peace and balance with life and the surrounding countryside. We believe that life is full of opportunity, and that fun and learning are there for the taking. Our mission is to provide a relaxing, warm environment, with a feeling of being home and well cared for. The surroundings only enhance that feeling as you are immersed in amazing natural beauty.  
The retreat is located on 10 acres of mountain-view property, 9 miles east of Sisters, Oregon. It is about 15 miles from Bend, Oregon and a 25 minute drive from the Redmond airport. Several airlines offer non-stop service to and from Redmond to major cities, including Seattle, Portland, Salt Lake City, Denver, and Los Angeles.  
Our retreat is a high quality guest lodge operation for small groups, offering a comfortable home-like environment. Sunburst is unique in its "live in" approach to a vacation, offering many amenities on site to keep you and your group entertained. You won't feel the need to leave to have a fun and restoring vacation.  
We offer you an unique, memorable place for groups of up to 10 people to stay or vacation.
What We Offer
Five guest bedrooms, Sauna, Pool table, High Definition movie theater, Indoor golf simulator, Outdoor golf practice green, Fire pit and barbeque area, Meditation center, Massage room, Fitness Center, Elevator and access ramps, Ballroom/conference room, Greatroom and player grand piano, Beautiful landscaping with reflecting pond, streams and waterfalls, Spectacular mountain view, 10 acres of quiet solitude,whispering aspens and abundant wildlife.
Local Attraction Links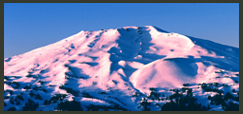 Visitors/Golf Info
www.visitcentraloregon.com

Outdoor
www.mtbachelor.com
www.wanderlusttours.com
www.oregonstateparks.org/park_51.php

Education
www.highdesertmuseum.org

Shopping
www.oldmill.com

Music
www.bendconcerts.com

Medical
www.cascadehealthcare.org

Road Conditions
www.tripcheck.com